Ana de Medeiros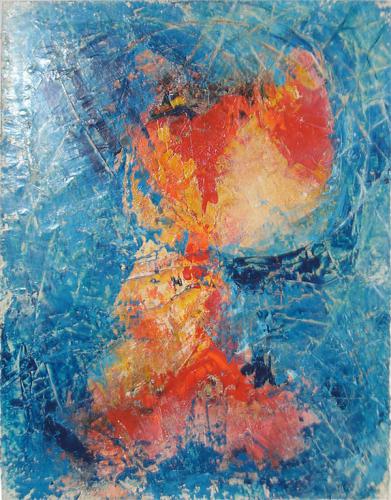 "Tête brûlée" , 2008 La chambre des couleurs (Intermezzo) 100 X 80 X 2 cm, Acrylic on canvas
© 2018 Ana de Medeiros
Viewer -- change the resolution or background color.





Ana de Medeiros - Artist

Painter and Sculptor
Freestyle Painting and Sculptures, digital and multimedia design, illustrations Poems and stories

"Art is something like a universal language...

Ana de Medeiros is the artistic name of Ana Maria Moura Goulart de Medeiros, she was born in 1950 in Lisbon, Portugal.
The painter and sculptor lives and works in Germany since 1970.
During the years as painter her style developed through an impressionistic period and a long phase of abstract figurative painting towards pure abstraction wherein she has finally found her strongest form of expression.

Born 1950 in Lisbon. Grown up in Portugal, in the cities of Lisbon and Faro.
Since 1970 french citizenship and living in germany.
Since 1985 freelance painter and sculptor.
Since 1995 member of the professional association of fine arts (BBK).
From 1995: The artist gives private lectures for expressionism, freestyle painting and sculpture
1995 to 2000: Writing short stories, autodidactic studies of digital and multimedial design, book illustrations.
From 2001: Abstract painting - gestic and informal
Winner (2nd Prize) - 2004, "Palm award"

Studios of Ana de Medeiros
View database entry