Ap Verheggen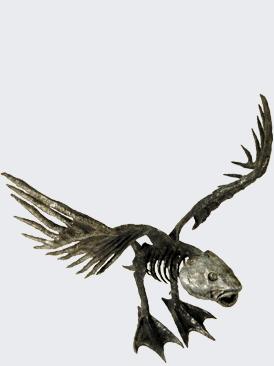 miss vain, made of cabbage in bronze
© 2018 Ap Verheggen
Viewer -- change the resolution or background color.



The sculptures of Ap Verheggen mostly have a link with forms out of nature, wind or gravity. His first bronze sculptures were inspired by wind. Because he lives at the coast of The Hague he made as a reaction sculptures with wind as theme. To express the force of nature he made a serie of empty clothes dancing in the wind.
Ap, a burgundian person, has a lot of interest in good food and wine. Because of that he made together with some chefs art projects made of ingredients used in the kitchen. Ap is always looking for new impulses in relation to nature. The ingredients are a never ending source of forms he uses in his expression. The result is large serie of " ingredient" sculptures.
During a visit to the Champagne area Ap Verheggen was fascinated by the extravagant forms of the wine roots. The very old ones he collected and used them for bronze sculptures. The sculptures express a survival of many decades in a for winery hard climat. Since that time he started his good relationship with Moét & Chandon. For this famous champagne house he makes bronze sculptures. Such as the World Relais & Chateaux award, champagne coolers etc. The "wine tree" sculptures became such a succes that even Sotheby's started to sell them in their auction Modern and Contemporary Art.
As a result of his search for ingredients on the local markets he started to use the beautiful forms of fishes. For an exhibition in the United Arabic Emirates he made a special collection of North Sea fishes. Later he used the forms of the fishes in combination with his ingredient art.

Art is a story made of forms. You can see on this webside where the story of Ap Verheggen leads to. When you want information of the newest projects of Ap Verheggen you can send a request to info@apverheggen.nl and he will inform you personaly.

Studios of Ap Verheggen
View database entry