Christopher Stone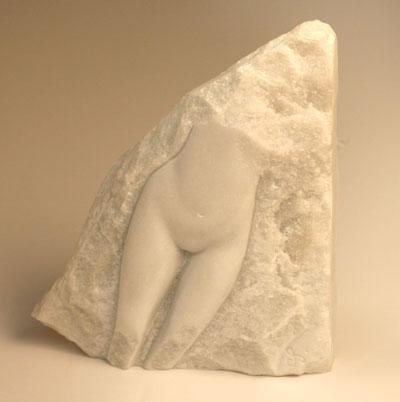 The Noop,white Macael marble, private client Marbella, Spain
© 2017 Christopher Stone
Viewer -- change the resolution or background color.



Sculptor Christopher Stone.


Christopher Stone was born 1955 in London England.
He received his City and Guilds certificate indenture papers in 1976 and
went on to study with Artist designer Ralph Hampton in Dorset England, and
at the De Siedner gallery London, Christopher was engaged at the 1992
Worlds Trade fair in Seville in 1992, On his arrival in Ibiza he
collaborated with the prestigious Welsh sculptor Barry Flanagan.
His work has been widely exhibited internationally in solo and group
exhibitions, Recent exhibitions include "Sensorial Realities" at the Agora
gallery New York, and "Stones, by Stone, at Lady Audreys gallery
Connecticut, USA,
Christopher Stone lives and works on Ibiza, Spain.
Christopher Stone is considered to be one of the worlds foremost stone
carvers in the direct style.
All Christopher's carvings are executed in the "Direct style" for which he
has become renowned internationally, which is
a new approach to making carved sculpture introduced by Brancusi from about
1906.
Studios of Christopher Stone
View database entry