Douglas Drenkow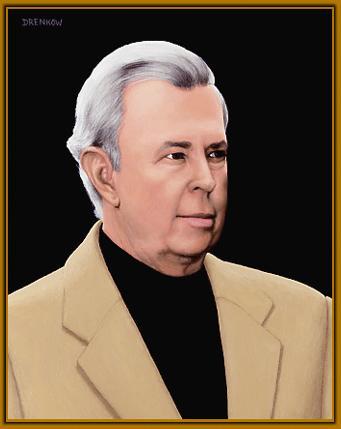 John Van de Kamp, Former Attorney General of California
© 2018 Douglas Drenkow
Viewer -- change the resolution or background color.



Using methods of the Old Masters and materials of archival quality, I create portraits that are lifelike, lasting works of art.

I was formally educated in the biological sciences, at the University of California at Davis. Making countless studies of microscopic and macroscopic forms in nature, I honed my skills for careful observation and accurate drawing. I was admitted into the Honor Society of Phi Kappa Phi, of which I am still a member in good standing. After graduating with Highest Honors in 1980, I spent years compiling computer databases, distributed worldwide.

Inspired by the Renaissance, I never forgot my lifelong love of art -- experimenting with pencil, ink, watercolor, acrylics, plaster, clay, wax, resin, etched glass, wood, collage, xerography, photography, video, and animated film. However, it was not until 1996, with the loss of my dear mother, that I came to professionally cultivate my God-given talents for creating life-affirming works of art.

I have learned the nature of oil and acrylic painting media from the literature and my experimentation; and I have learned the art of line, form, space, color, and composition by studying paintings created by the Old Masters, and by those whom they have influenced, as they themselves had studied the works of those who had come before.

I am currently the editor for Portrait Painting in the Open Directory Project, which supplies results for many major search engines and whose goal is to produce the most comprehensive directory of the Internet.

Via this website as well as numerous virtual galleries and on-line directories, my works are shown and listed throughout the world.

I have shown my portraits in person almost exclusively in the homes and offices of my potential and satisfied clients and subjects.

It is my pleasure and honor to create "prized works for prized subjects"!

Studios of Douglas Drenkow
View database entry