Gary L. Nichols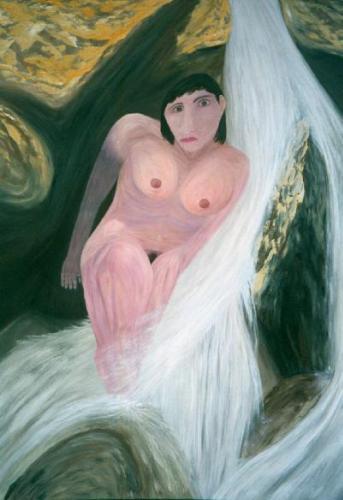 Caidia Mia, Que Padre! Freshwater for the sailors.
© 2018 Gary L. Nichols
Viewer -- change the resolution or background color.



This self-taught artist continues to gain recognition and awards for the new concepts he uses to express his ideas. His unique combination of impressionism and realism incorporates detail created by color variations, and tremendous depth utilizing a multitude of brushstroke styles. "The color will speak if we give it an opportunity, and remove the restraints of traditional style."

The exploration that this artist takes always results in a discovery, and another one of his captivating works. "Part of being self-taught is being able to experiment and not be tied to the idea that a certain way is how it is supposed to be done." "You should be able to feel as if you can walk right into the scene, no inibitions, no restrictions, just lay in the fields and watch the clouds roll by."

Struggling through the first fifteen years of experimentation, he is an artist who has learned the nuances of working with oils via knife and brush. Now into the sixth year as a working artist, the production speaks for itself.
Studios of Gary L. Nichols
View database entry