Jeroen Sparla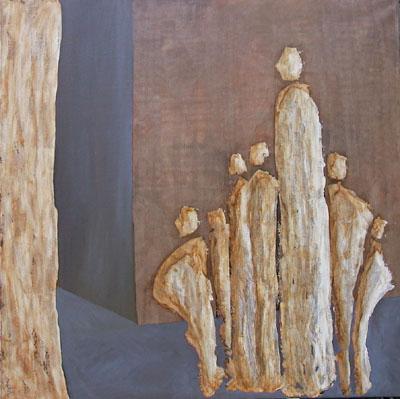 "Watched", oil, 100 x 100 cm, 2001, 872 euro.
© 2018 Jeroen Sparla
Viewer -- change the resolution or background color.



Jeroen Sparla is a 34 year old computer scientist, working and living in the inner-city of Utrecht, The Netherlands. In 1997 he started oil painting. He's auto-didactic (self taught) and has produced over 100 paintings by now; but he didn't find "his style" yet. As you can see on the website, his works change year by year. Jeroen started his very first painting by reproducing "Three Yellow Horses" from Franz Marc. After this project, Jeroen discovered his ideas and thoughts, implemented them into his own works and a style was born.
His "creative drive" is found in the escape from the real-world. Jeroen has his atelier in an old style canal-house-cellar in the center of Utrecht. There is no daylight, and each painting is a complete color-surprise when it finally escapes the artificial light of the cellar and sees the sun for the first time. Jeroen said once: "My paintings? My paintings are just mirrors" (of the soul), and that's probably what causes such a variety in his work.



Studios of Jeroen Sparla
View database entry