Joanna Jesse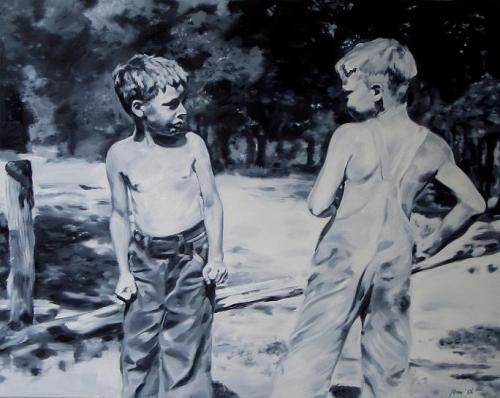 Two Boys, Oil on canvas, 80x100cm
© 2018 Joanna Jesse
Viewer -- change the resolution or background color.



Joanna Jesse was born in Poznan, Poland in 1975, graduated at School of Art, Poznan. After working as a Grafic-Designer in Poland for a few years she moved to Germany. Today she is a professional Painter, living in Cologne, Germany.

Her realistic Oil-Paintings often are reflecting "snapshots" of daily life.
Her artwork is shown in Gallery-Exhibitions and artshows.


Studios of Joanna Jesse
View database entry