John Miller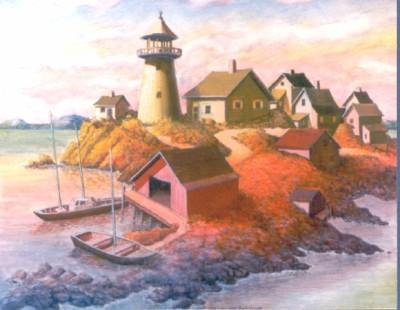 CHROMATISM, a new color perspective for artists.
© 2018 John Miller
Viewer -- change the resolution or background color.



As originator of the Theory of RAINBOW PERSPECTIVE and pioneer of the resulting CHROMATIST genre of painting, my art exemplifies the use of visual chromatic aberration (chromatism) for artistic control of the optical illusion of color depth in art. My free educational web-site for fellow artists is a simple and complete explanation of a color perspective not previously advanced in art, illustrated with a small gallery of my Chromatist paintings.

My art background is 3 semesters at Penn State DuBois center, 2 years as animation director for Ken Anderson films, 6 years personal study of the effects of chromatic aberration, and 50 years self-study of great painters and painting.
Studios of John Miller
View database entry