Joseph Di Sipio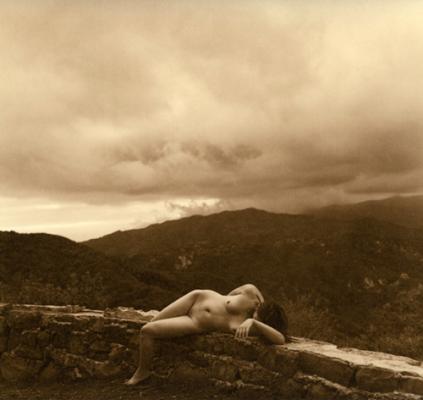 LITH PRINT, NUDE STUDY
© 2017 Joseph Di Sipio
Viewer -- change the resolution or background color.



Recently, I have become very interested in Lith Printing. Lith printing is the same darkroom technique but rather than develop the print in normal black and white photographic paper developer, one uses high contrast lith film developer. Its out come is quite different from the normal black and white photographs. I have many 'Lith Galleries', and hope you find them to your liking.

I started photographing 38 years ago. I am self taught, shooting only black and white and using manual cameras, nothing digital. My forte is the nude although my true love is the abstract. Anything with an abstract quality to it appeals to my photographic eye. Aaron Siskind, and Minor White among others are my inspiration for the abstract. I also shoot plants and trees, coming in close to create abstract images. I have a fondness for old cemeteries, especially ones in Italy, and have photographed the nude in these locations. Edward Weston's nudes first inspired me, although there are many other photographers whose work I admire. Still his influence can be seen in my work.

I use both 35mm and 2 1/4 formats. Natural light has been my main light source for 38 years although recently I have purchased studio lights and I am in the self teaching phase of studio work. I frequently travel to Italy and Japan where my eye is delighted at the photo opportunities that these countries have to offer.
Studios of Joseph Di Sipio
View database entry