Kali Heffernan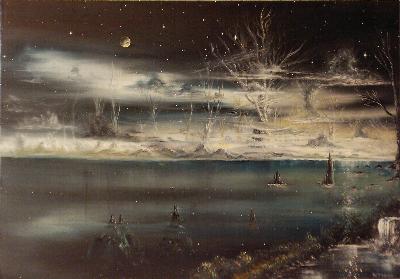 SKYWARD TREES, Surreal Art by Kali
© 2018 Kali Heffernan
Viewer -- change the resolution or background color.



Hi my name is Kali,

I am 33 years old self taught oil painter. I have also completed portraiture and life drawing evening courses at Camden school of Art in London

Public reaction to my work has been excellent,
I have sold over 50 oil paintings in my local area, and have some work in a shop in the pannier market.

I love surreal art specifically and am inspired by Leonardo Da Vinci, Dali and Escher.

I also like experimental work with Ultra Violet paints, glow in the dark paints and oil paints to create something I have called Night/Day paintings that are effectively three different paintings rolled into one: i.e. When the UV light comes on, one painting disappears and another painting appears, i.e. the sun goes in and the moon and stars come out.
I also like to create the sort of art which takes people to peaceful place.

Thank you for taking the time to read this.

Sincerely
Kali.


View database entry