Luis R. Cancel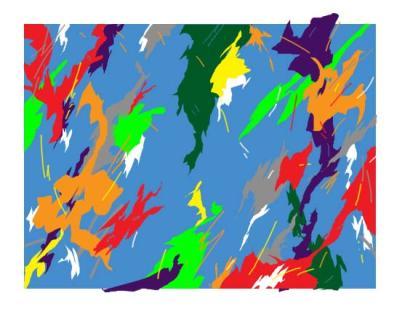 Coltrane's Song , 2001, Acrylic on canvas. 41" x 30"
© 2018 Luis R. Cancel
Viewer -- change the resolution or background color.



Luis R. Cancel's initial formal training as an artist began when he attended the Fiorello LaGuardia
High School for Music and Art in New York City (1967-1970).

After graduation, he decided to pursue a career in the visual arts, and entered the Pratt Institute
in 1970, where he majored in painting and printmaking with a minor in Psychology.

After earning his B.F.A. in painting from Pratt in 1975, Mr. Cancel received a study fellowship
from the American Friends Service Committee to research 20th Century Puerto Rican Art. In
1989-90, he went on sabbatical from the Bronx Museum of the Arts and attended MIT's Media
Lab while he completed a Master's in Public Administration at the John F. Kennedy School,
Harvard University.

Mr. Cancel has been a pioneer in the use of digital technology in the creation of works of art
and has been creating digital art works since the late 1980's.
Studios of Luis R. Cancel
View database entry