Patrick Egarter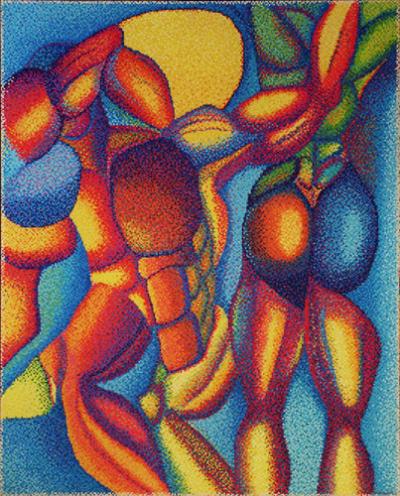 Work Study, 2005; 90.000 painted pixel
© 2018 Patrick Egarter
Viewer -- change the resolution or background color.



Patrick Egarter
http://www.patrickegarter.com/

- Yearly course of grafic and design, Bozen
- Art School, St. Ulrich, Gröden.
- Academy Of Fine Arts, Bologna


"Analogical Digitization" - painted pixel
This mark technology comes very close to the manner of representation of the computer; it is based on painted pixel. The brain digitize it, analogical is the presentation method, where each pixel is painted square for square on canvas.

Studios of Patrick Egarter
View database entry