Prakash Deshmukh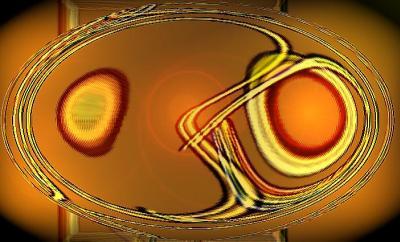 "AUM" - "AUM" has over thousand meanings, One of them is "Welcome to GOD"
© 2018 Prakash Deshmukh
Viewer -- change the resolution or background color.



Name of the artist: - prakash d . deshmukh

Date of birth : - 11 th march 1962

Address : - artnews creative arts
zhaaykaa restaurant
Sahakar nagar ,gorakshan road
Akola - 444004
Ph .+91 - 0724 - 2455014

e mail :- prakashdeshmukh@anartvision.com
anartvision@rediffmail.com

website :- www.anartvision.com

PRAKASH DESHMUKH
...is an self-taught Artist residing in India and practicing arts for last twenty years in various mediums; such as oils, watercolors , Mixed Media , Murals etc and for last four years in Digital Medium too.
For him ART is a passion and enjoys living with it. He handles only one medium at a time and loves working in the same medium as long as he feels satisfied; He like challenging the medium and enjoy the challenge as well.
Over the time his passion for that medium grows and we find output of his works so engrossed in his thought and the medium; and we find his works touching the heights and crossing the boundaries of that medium.
He has participated in many Competitions and Group Exhibitions [Such as AIFACS, AFWWA, etc] and has won many awards.
Also he had his SOLO Exhibitions at various places in India.
His works are in collection of many Eminent Personalities, Art collectors, Corporate / Business Houses, Art Galleries and Hotels etc.


working as a freelance artist since 1980 in all mediums.

presently working as a freelance artist in oils , mixed media , digital media and consulting in arts and designing at akola.

Prakash Deshmukh's 3 Digital Consciousness galleries
View database entry