Thomas Holmes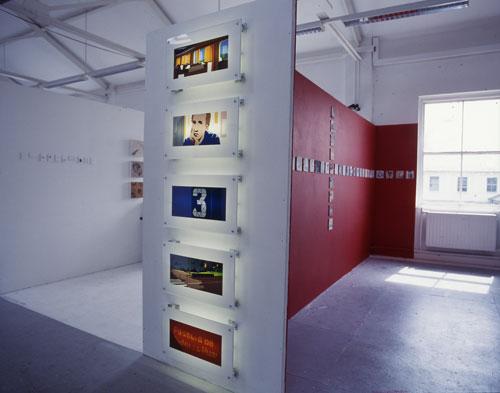 'Untitled Series', 2005.
© 2018 Thomas Holmes
Viewer -- change the resolution or background color.



Thomas Holmes produces artwork in a number of different media including: backlit collage,
digital prints, photographic prints, installation and drawings.

Born and educated in Dublin, Ireland, Thomas initially studied mathematics and went on to work
in website development. In 2001 however, between over-working and an MBA programme at
night, he ended up bed-ridden for six months. He began to re-assess what direction his life was
taking and returned to college to study Fine Art. He graduated from IADT Ireland earlier this year.
Thomas is currently living and working in Santiago, Chile.

Group Exhibitions: 2005 IADT, 'Lost Property' curated by Alex Rose and John-Paul McMahon,
Digital Hub, Dublin, Ireland. 2002 IADT, Graduate Show – Certificate in Visual Education, IADT,
Dublin, Ireland.

Please visit the artist's website http://www.thomasholmes.info/ for a full portfolio of the artist's
work.

Studios of Thomas Holmes
View database entry