Martin Johnson Heade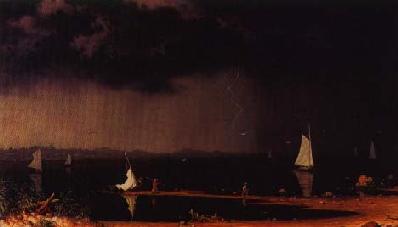 Thunderstorm on Narragansett Bay , 1868

Viewer -- change the resolution or background color.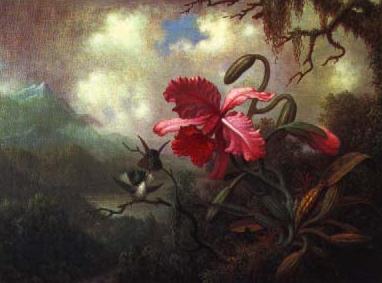 Orchids and Hummingbirds near a Mountain Lake , about 1875-90. Oil on canvas.

(1818-1904) Among nineteenth-century American painters, Martin Johnson Heade was one of the most inventive, versatile, and prolific -- his active career spanned almost seventy years. Between 1871 and 1902, he painted a series of complex compositions that combine hummingbirds and lush tropical flowers, particularly orchids, in landscape settings he had studied on his travels. There are quite simply no other paintings like those known in America or elsewhere.
View database entry