karen bamonte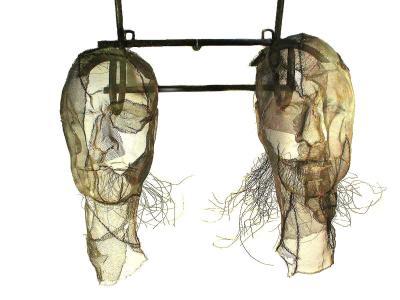 The Twins, Benjamin and Lewis Jones (2004)
© 2018 karen bamonte
Viewer -- change the resolution or background color.



Ms. Bamonte received her Bachelor of Fine Arts in Cinematography (1972) from the Philadelphia College of Art (now University of the Arts) There she began her ongoing studies in ceramics with William Daley and later with Rudolph Staffel at the Tyler School of Art. She received her Master's Degree in Dance (1975) from Temple University.
After a fruitful career as a choreographer and performing artist for over 25 years, Ms. Bamonte moved to Italy in 1998 and soon began her work with clay. She studied with Italian sculptor and ceramic artist Germano Cilento for two years and recently completed construction of her own studio near Spoleto in 2002. She has accepted a number of commissions, and her work has found its way into private collections in New York, Philadelphia, Washington D.C., San Francisco, Los Angeles, Lima, London, Rome, Venice, Berlin, Munich, Frankfurt, Stuttgart, Vienna and Brussels. She has exhibited her ceramic work in Spoleto and Rome and the metal heads/masks have been part of six group shows in Philadelphia, Munich, Rome, Scontrone and Trevi, Italy

In addition to her full time studio work, Ms. Bamonte continues to teach workshops in dance technique, movement composition and improvisation in the United States and Europe.

Regardless of the medium I'm working in, whether it be wire, mesh, or hand built clay forms, I like to leave traces of the human hand or gesture. This allows for a sense of touch and sensuality that can exist in the play, in the dialogue between form, surface texture, and color. The quality of my pieces has to do with a tension between organic and structured forms, a search for an inner sense and motion, for rhythm and musicality…attempting to breathe life into different combinations of inert materials.

Studios of karen bamonte
View database entry