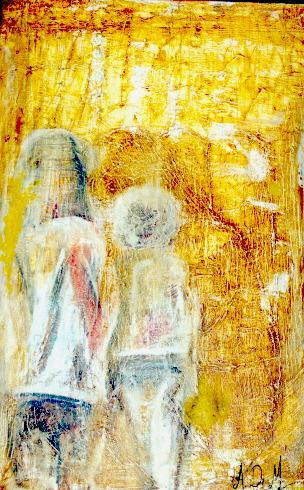 Bus Stop
© 2000 Angela Di Marco-Olguin
Background

Since leaving school, I have travelled overseas to Thailand, London and parts of Europe. I live in Melbourne, Australia, from where I get a great deal of my inspiration.

Education

I began my education in the art field at Williamstown High School. I then continued my love of art at the Western Metropolitan College of Tafe, obtaining a certificate of Art and Design. I most recently studied at the Victorian College of the Arts.

Exhibited in many local galleries. Mixture of paintings, drawings, prints and photography.