sue skitt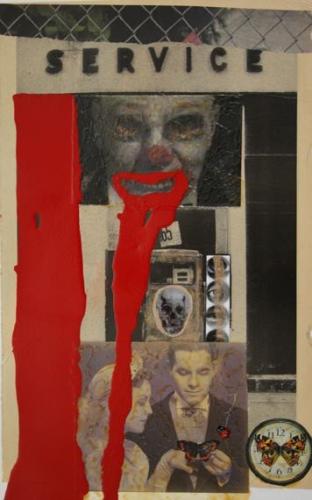 vanitas ,skull and grapes
© 2017 sue skitt
Viewer -- change the resolution or background color.



Taking inspiration from Dutch and Spanish vanitas paintings from the 16th and 17th century, my mixed media fine art photography, which incorporates artifacts with in the traditional construct of the still life. This combining the present and past speaks to memory and personal legacy both the decomposition of the natural (such as rotting fruit and withering flowers) and the breakdown of man made objects (reference the physical body and mortality).

Much of my work explores the power of object to bear witness to intangible ideas and emotional truths. The work employs the iconography and symbols of common every day objects means of communication. The use of college itself adds to the irony when viewed with in the historical framework of vanitas painting, evoking the viewer to call to the mind to question?

In revisiting the tradition of still life as a memento mori, through mixed media, created a series of challenging pieces, incorporating a diverse range of media, and medium.
This explores silk screen printing, collage, hand painted surfaces, photography of my drawings, and work, to capture my working practice in another dimension through Mixed Media, College; they work well with my fine art still life vanitas photographs. The use of this medium has been explored to assist an individual approach to my working practice.


Studios of sue skitt
View database entry